Rolls-Royce M250 engine to hit 250 million flight hours in 2017
The Rolls-Royce M250 engine family will pass the 250 million flight hour milestone in 2017, a rare occurrence among any engine product in aviation history.

The Rolls-Royce M250 engine has been continually upgraded since entering service in the 1960s and has powered more than 170 different aircraft across rotor and fixed-wing fleets. The latest variant in the evolution of the M250 – the M250-C47E – powers the new MQ-8C unmanned rotorcraft for the US Navy, the Boeing Ah-6i, and is in development for the new MD Helicopters 530-series aircraft.

Jason Propes, Rolls-Royce, Senior Vice President – Helicopters and Light Turboprops, said:
"The most remarkable fact about the Rolls-Royce M250 line is the continual improvement over the years in power, fuel efficiency and ease of operation, enabling the M250 to sustain its place as the industry standard powerplant. It is an amazing story of understanding the customer's changing needs, and introducing innovation to enhance operations, reduce cost and make flight easier for pilots. We continue to work with customers interested in the M250 engine for adaptation in existing aircraft as the choice to power future platforms."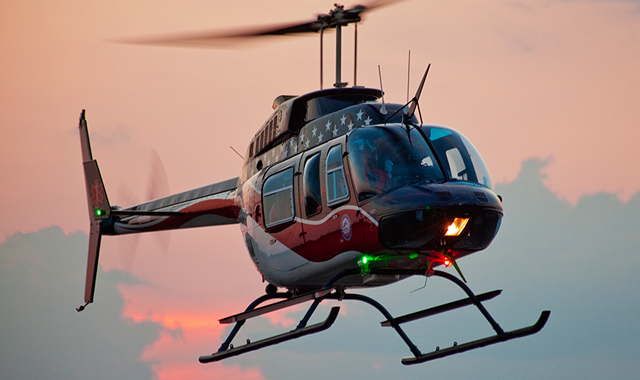 The M250 was developed originally to power US Army helicopters. Over the years, the engine has been adapted to multiple military and commercial helicopters and remains ubiquitous around the world, with about 16,000 M250 engines currently in service. The M250 is known for its dependable and powerful performance. Customers fly M250-powered aircraft across a broad range of industries such as oil and gas, tourism, law enforcement, medical evacuation and other industries and private uses.Nearly 33,000 M250 engines have been delivered to customers over the years, and the combined fleet of aircraft will reach the 250 million flight hour mark in mid-2017.

Jason added: "That number – 250 million flight hours – is simply amazing. And we're not done. It's merely a waypoint on a journey of continual improvement. The power needs of helicopter operators are continually evolving, and the M250 engine line will be there to meet those growing needs. We are proud of our past and equally excited about a successful future."

Manufactured in Indianapolis, US, M250 engines come to life on the innovative Rolls-Royce Small Engine Assembly Line. M250 engines are supported worldwide by the Rolls-Royce FIRST network, providing affordable and dependable service through authorized centers around the globe, backed by Aviall for reliable parts.
About Rolls-Royce Holdings plc
Rolls-Royce's vision is to be the market-leader in high performance power systems where our engineering expertise, global reach and deep industry knowledge deliver outstanding customer relationships and solutions. We operate across five businesses: Civil Aerospace, Defence Aerospace, Marine, Nuclear and Power Systems.
Rolls-Royce has customers in more than 150 countries, comprising more than 400 airlines and leasing customers, 160 armed forces, 4,000 marine customers including 70 navies, and more than 5,000 power and nuclear customers.
We have three common themes across all our businesses:

Investing in and developing engineering excellence
Driving a manufacturing and supply chain transformation which will embed operational excellence in lean, lower-cost facilities and processes
Leveraging our installed base, product knowledge and engineering capabilities to provide customers with outstanding service through which we can capture aftermarket value long into the future.

Annual underlying revenue was £13.8 billion in 2016, around half of which came from the provision of aftermarket services. The firm and announced order book stood at £80 billion at the end of 2016.
In 2016, Rolls-Royce invested £1.3 billion on research and development. We also support a global network of 31 University Technology Centres, which position Rolls-Royce engineers at the forefront of scientific research.
Rolls-Royce employs 50,000 people in more than 46 countries. More than 16,000 of these are engineers.
The Group has a strong commitment to apprentice and graduate recruitment and to further developing employee skills. In 2015 we employed 228 graduates and 277 apprentices through our worldwide training programmes.
For further information, please contact:
George McLaren
Rolls-Royce Communications
E:george.h.mclaren@rolls-royce.com
Tel: 1-317-366-9624 (US)
Related Topics: Rolls-Royce M250 engine, FIRST network news, Rolls-Royce News